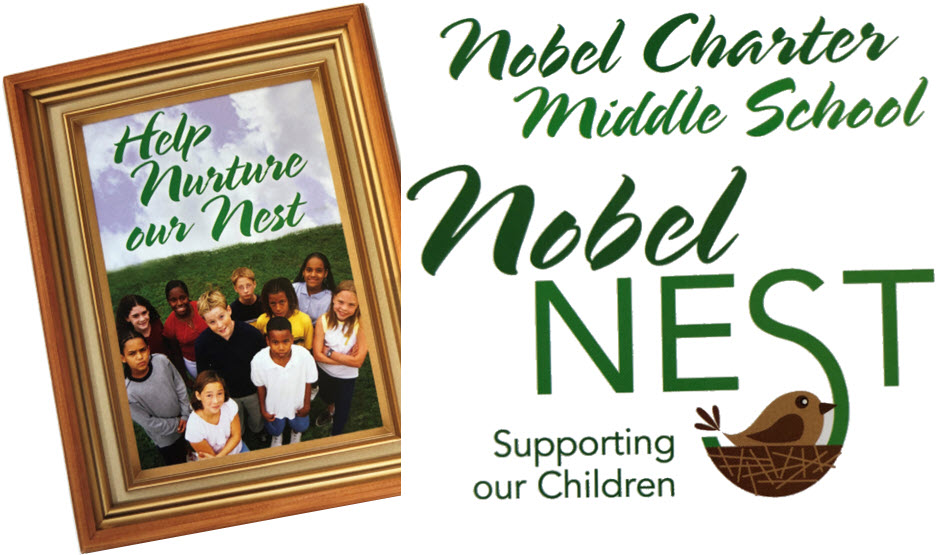 Greetings Parents! 





As I am sure you're aware no school district is able to fully fund all the programs 
that our kids need to thrive, and schools rely on direct donations? 



The PTSA's Nobel Nest is 

Nobel

 

Charter

 

Middle School

's direct donation campaign
to generate needed funds for our students.  The current focus is "Online Learning"
for obvious reasons.  This year brings extra challenges and it is the intent of the 
PTSA to support our school and for our students to be at the forefront of
competitive academic achievement.



Donating to the Nest is a great opportunity for Parents and their friends to help our
entire student body.  Your generous donations to the Nest are tax deductible under
IRS guidelines.  Many companies have matching donation programs! Please 
request info at the below email.



All donations by check (payable to Nobel PTSA) may be sent directly to the office, 
or for an even easier way to donate simply scan the following QR code with your 
smart phone. This will take you to the Nobel PTSA web site Nest donation 
Pay Pal page.





There are special reward packages for donating at the Gold ($1000) Silver ($750) Bronze ($500) or Nest ($250) Levels. PLEASE SEE OUR BROCHURE FOR DETAILS.





All donations will receive a Nobel Charter Middle School
window decal!  (shown at right).


                             







The Nobel Charter Middle School PTSA wishes to thank you for your consideration




of this request to donate to the Nobel Nest.  We are truly grateful for your support 




and commitment to Community involvement which has a positive impact on the 




quality of our children's education!





Donations can also be easily made on the 

Nobel

 

Middle School

 website.  Look for 
the Nest page located in the PTSA section.  Please feel free to contact me with any
questions or issues at the Nobel Nest email address: 

ptsanestquest@gmail.com

.  


Donations or inquiries can also be mailed to: 





Nobel Nest 




C/O 

Nobel

 

Charter

 

Middle School

 




9950 Tampa Ave.




Northridge

 

CA

 

91324

 






Sincerely,




Kevin Harmon




Nobel PTSA Nest Coordinator