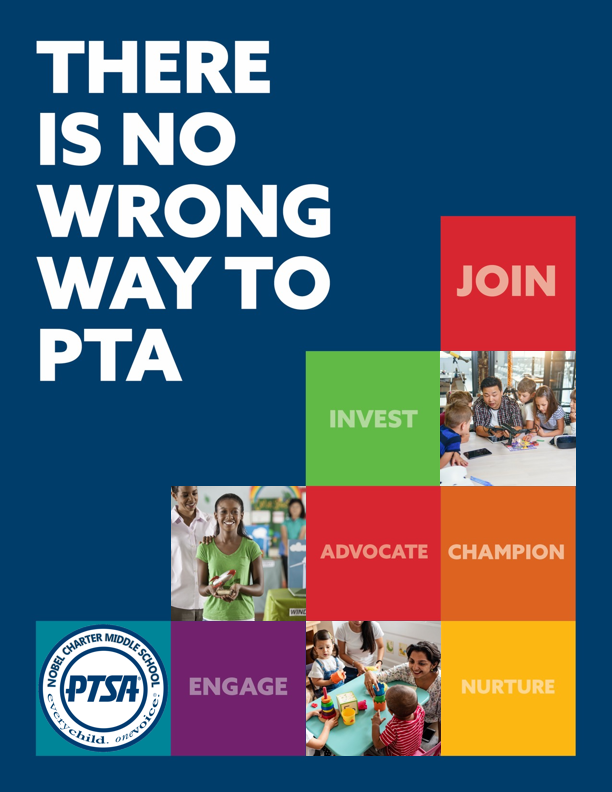 1) Click the "JOIN NOW" box to the right, it will take you straight to our TOTEM website (this is preferred, however, there is an additional $1 processing fee) ---- OR follow steps 2 - 4 below.
3) Fill out the PTSA Membership Form to the right. If your user record was imported into the system, your address and contact information may already be in the system. Please make sure it is accurate.
4) Click the Submit button to submit the Form. This will automatically take you to Member Store.
5) The PTSA will notify you that your application has been processed.
Thank you for joining
Nobel PTSA!